Magic Arm :
This magic arm is with Precise Design, allows universal mounting options.
Supplies 1/4'' screw adapters to fit camera, lamp holder and other accessories.
Articulating design, with one knob locks all position.
Superior quality, precise and durable design.
Compatible with: Flash, LCD monitor, LED light with 1/4" screw
Hot shoe adapter,1/4" screw male to female adapter
Material: metal with plastic
Size: 17cm x 7cm x 4cm - 6.67inch x 2.75inch x 1.59inch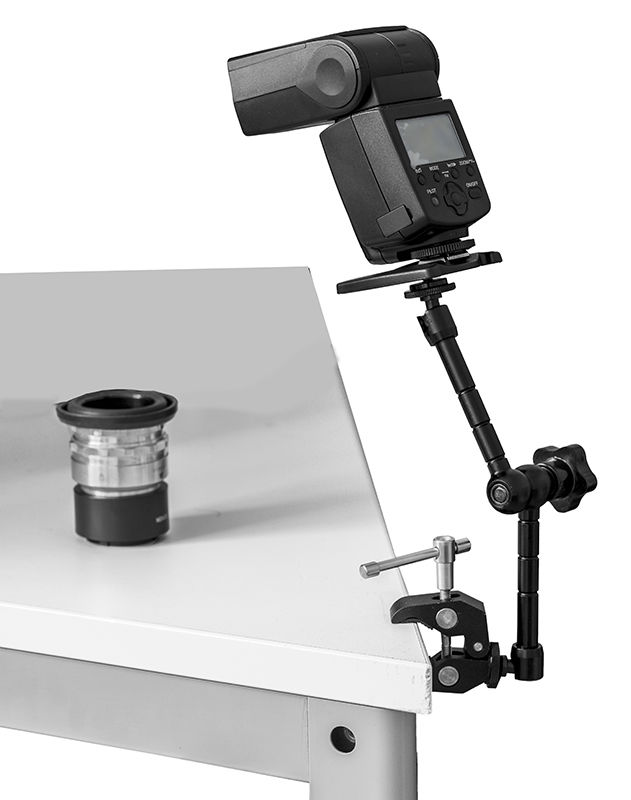 Clamp :
Super clamp ideal for articulating magic arm.
Can be used with Backhoes holder.
It used for DSLR rig, studio products like led light and lcd monitor and other accessories.
Come with 1/4" and 3/8" thread.
Made of durable aluminum alloy.
Max. load up to 2.5 kg.
Minimum opening diameter :0.39inch/1 cm.
Maximum opening diameter: 1.97inch/5 cm.
Color: Black.
Size:approx 2.24 x3.15x0.79inch / 6×8 x2cm (When the clip close up L x W x H).
Package Included:
1 x 11" Magic arm
1 x Clamp