-17 %









Movofilms DSLR Rig Video Camera Shoulder Mount
Stock:

In Stock

Reward Points:

597 (5,97€)

Code:

MF-RIG-120

Weight:

4.00kg
Incl Tax: 246.76€
Incl Tax: 297.60€
Ex Tax: 199.00€
It is created for filmmakers with long workdays, long shoots or heavy setups with myriad accessories that needs to be attached to the rig. It's a lightweight, modular support rig designed for wider varieties of modern cameras with unique offset design that makes it different from other rigs and fully adjustable to your shooting needs. It features a quick release mechanism with height adjustment feature and telescopic handles for operator's comfortable operation.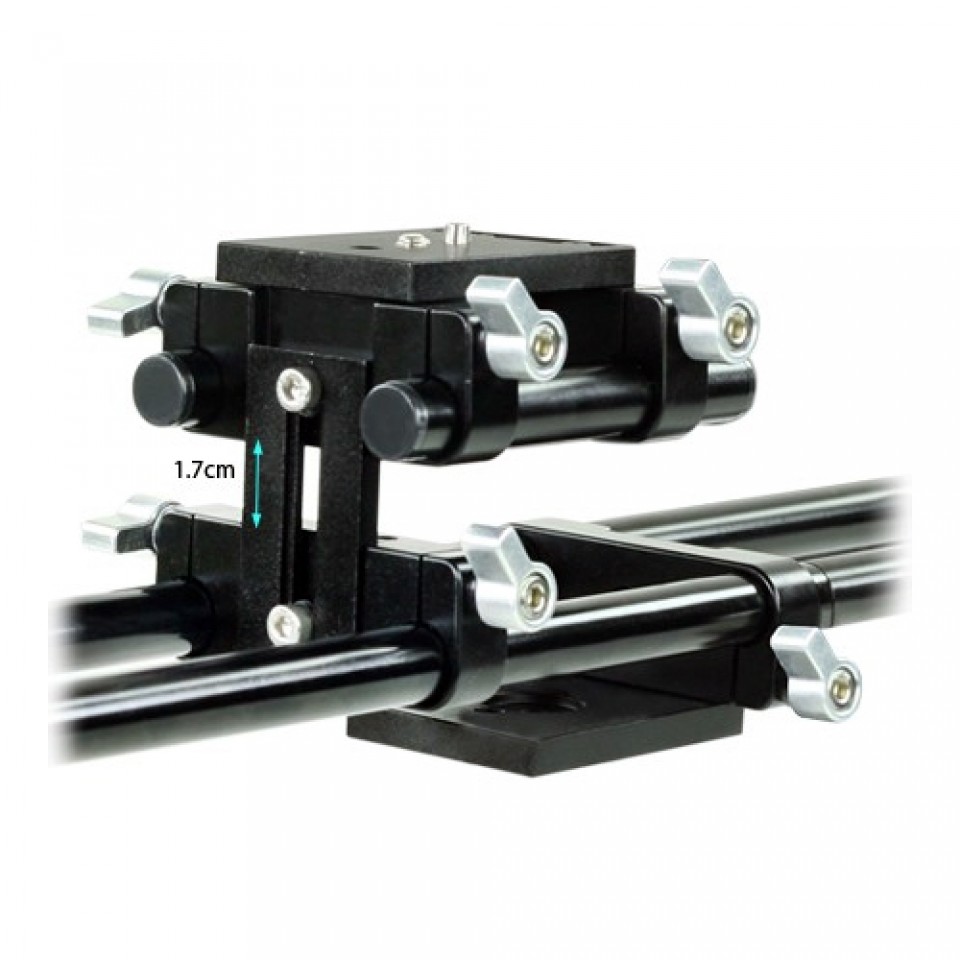 A full fledge shooting kit to meet today's filming needs.
Enables myriad mounting options.
Large and comfortable angeled shoulder piece.
Height riser that allows the camera to adjust at desired height.
Sturdy counter balance maintains the balance of rig.
Offset design enables to bring the camera on the eye
level to use eye-piece.
The Telescopic handles with rubber gripping gives
the complete rest to hands while shooting
- Black sand anodized built
- Rods Material - Aluminum
- 15mm Rods Diameter
- Fit Rail Distance - 60 mm
- Tripod Mounting- 3/8"
- Metal camera baseplate with tripod mount plate
Not Included : Camera, Follow Focus, Matte Box & Mic