Video of the version 62cm slider


The Movofilms ZEAL 3ft camera slider is a small and lightweight camera slider that you can conveniently carry from location to location and maximize as many of your scenes as possible with fluid motion. You can set the slider on its feet or mount it on a tripod and glide your camera left, right, forward or backward. It offers a wider rail than typical narrow track video sliders. Its unique folding legs design uses strong gears meshed together for rapid setup. When it's time to pack away, there are no extra parts to disassemble or lose.
Extruded & Wider Rail Design

It has a non-conventional extruded rail design which provides you with a smoother and wider track, aimed to provide a stable base to your camera setup so that your camera does not wobble.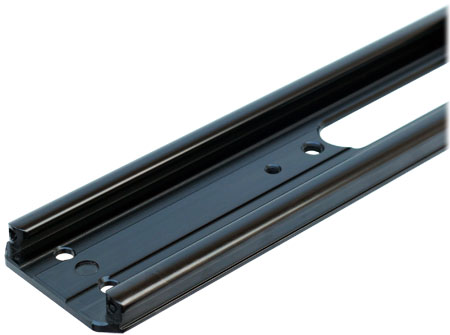 Lock System

Taking static shots won't be a pain now. It has become a lot easier withslider lock system on the Zeal Slider to capture the static shots.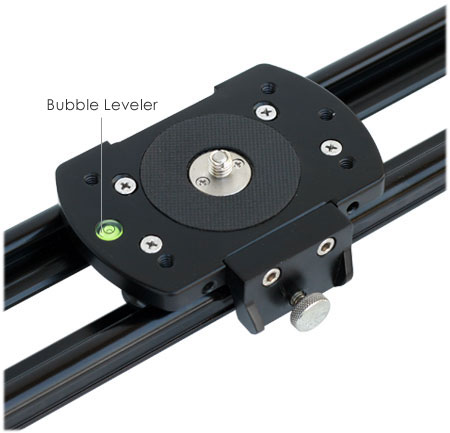 Inaudible Movements
The cart on the zeal slider has 4 rubber ball bearings which allow the cart to move very smoothly, eliminating any unnecessary sound.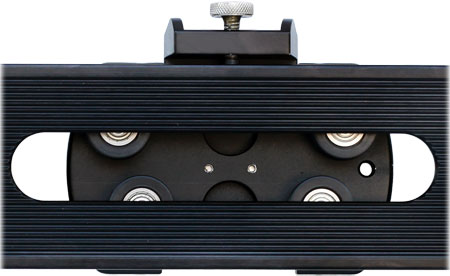 IN THE BOX
- Movofilms ZEAL 3ft camera slider
- Carrying Case
PRODUCT HIGHLIGHTS
Universal camera mount
Soundproof and Smooth Bearing Slide System
Removable and adjustable legs with non-skid adjustable metal feet
Compatible with all standard ball heads..
Multiple 1/4" & 3/8" screw holes for various mounting options
Foldable geared legs for rapid setup and to keep slider off from sand, dirt etc.
Bubble level to indicate how straight or angled the slider is positioned.
Carrying case for easy travel and safety of slider
SPECIFICATIONS
Constuction
High-Grade Aluminum Construction
Length 3 Ft
Travel Distance 2ft 4 inch
Load Capacity 25 kg
Bearing Oil Filled
Camera Plate Dimension 4.5" x 3"
Camera Mounting Screw 3/8"-16 & 1/4"-20
Tripod Mounting threads 3/8"-16 & 1/4"-20
Slider Rail Height from Ground 2.5"
Leveller Yes
Weight of Product (without packing) 3 kg (6.6 lbs)
SPECIFICATIONS
PROAIM ZEAL 2ft camera slider
PROAIM ZEAL 3ft camera slider
PROAIM ZEAL 4ft camera slider
Slider Weight
1.8kg/3.9lb
2.8kg
2.10kg/4.6lb
Slider Length
24"
37"
48"
Load Capacity
30kg
25kg
20kg
Bearings
Oil-filled Bearings
Oil-filled Bearings
Oil-filled Bearings
Camera Mounting Provision
Camera Mounting Screw - 3/8"-16 & 1/4''-20
Camera Mounting Screw - 3/8"-16 & 1/4''-20
Camera Mounting Screw - 3/8"-16 & 1/4''-20
Tripod Mounting Thread
Tripod Mounting Thread - 3/8"-16 & 1/4''-20
Tripod Mounting Thread - 3/8"-16 & 1/4''-20
Tripod Mounting Thread - 3/8"-16 & 1/4''-20
Construction
High-Grade Aluminium
High-Grade Aluminium
High-Grade Aluminium
Feet
Adjustable Metal feet
Adjustable Metal feet
Micro- Adjustable Rubber feet